Bait & Tackle - 2010
songs from 'Good Light' sessions


MP3: Hang On
MP3: It Ever Happened
Info: 12 songs recorded 2008/2009 as part of the same sessions for 'Good Light', then finished & mixed in 2010 as the final Twin Atlas release. Drum recording by Dave Grubb at Brown Bear Cave. Cover star is K. Allens, from Twin Atlas r&d session Fair Haven NJ.
Magic Car Wash - 2006
songs from 'Sun Township' sessions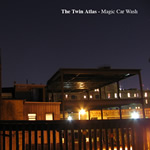 MP3: Fall Away
MP3: Happy At The Wheel
Info: 11 songs (+3 web-only free bonus tracks). Web-only CDR release and digital download. The foundations of these songs are from the same sessions that brought you 2005's 'Sun Township' CD, though this collection has a more vintage TA feel to it, with an equal mix of instrumental interludes along with 'proper' tunes. Additional recording & mixing completed thoughout the summer of 2006 with bearded wonder & TA third eye Dave Grubb at Poo-Pow Fishtown. Other recording locations include Belmar, Moorestown & West Orange NJ. Drums recorded by Dave Grubb at Meenz Mansion, Philadelphia, July 2005. K.Allens appears on track 2. J.Laughlin bass on track 9. Photos & Layout by S.Byrne.
Pioneers Toasted - 2005
(rare & unreleased 2000 - 2004)


MP3: Plains Of Saviors
MP3: Shot Out

Info: This collection neatly wraps up all of the compilation tracks & unreleased items that have been floating around our ears during 2000-2004. We figured this was as good a time as any to organize these odds & ends and make them available to anyone interested. This sort of release spotlights alot of album contenders that never saw the light of day for one reason or another, or they were shipped off to compilations to represent the TA alongside other folks music. Overall, some pleasant suprises, some weirdos, and mostly a solid cross-section of TA music from the first half of this peculiar decade. Also included are some liner notes pontificating upon each song's identity. Enjoy.
Inside The Skate Scandal - 2003
songs from 'Bring Along The Weather' sessions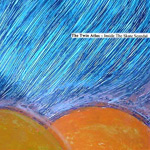 MP3: Calling For You
MP3: Inside The Rhymes
MP3: Legal Tender (B-52's cover)

Info: Recorded during the same era as "Bring Along The Weather", January through September 2002. Mastering & post-production by Dave Grubb at Poo-Pow during in January 2003. The CD title was born of Luke's obsession with the Olympic ice skating debacle of 2002 and late one evening in apt.709 he improvised a tune called "Inside The Skate Scandal" to detail his thoughts on it. This song is unfortunately not included on the CD at his request. Artwork by easy subCULTure graphics. * "Legal Tender" written by the B-52's.
Subtle Citrus - 2002
songs from 'Kitchen USA' sessions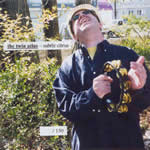 MP3: Vacuum Of The Day
MP3: State Lines
Info: Our first "companion" release, this one being related to Kitchen USA. Subtle Citrus collects some toe-tapping originals of the era ("vacuum of the day", "perfect threat") alongside some Kitchen USA outtakes ("uptight afternoon", "rain still falls" and "spader"). We think of Belmar NJ in the winter when we hear this, since alot of these songs came from a jan.2001 session there. We also think of trying to record drums for "chase them down" in the 4ft.x4ft. kitchen of apt.2224 Philadelphia until being shut down by an annoyed neighbor. k.allens thinks safety on the cover, and yes, the man is just that damn happy.